Harlowe, a new Wel.Co community is situated adjacent to protected native bushland, a stone's throw from the regional centre of Bendigo. IvyStreet was tasked with creating a brand strategy that would engage with both a local family audience and the emerging tree changer.
OVERVIEW
Harlowe launched into a growing market introducing urban standards of delivery within a boutique and family-friendly package.
The brand created by IvyStreet incorporated a variety of earthy colours inspired by a natural bushland setting. Distinctly Australian, the colour palette was integrated into a contemporary 'pattern' artwork that was both flexible and dynamic. Hailing a new era of community development within the Bendigo market the brand language reflected the post-COVID desire of purchasers to prioritise family and lifestyle.
SERVICES
Brand strategy
Naming
Identity design
Website development
Sales suite
Performance marketing
Content strategy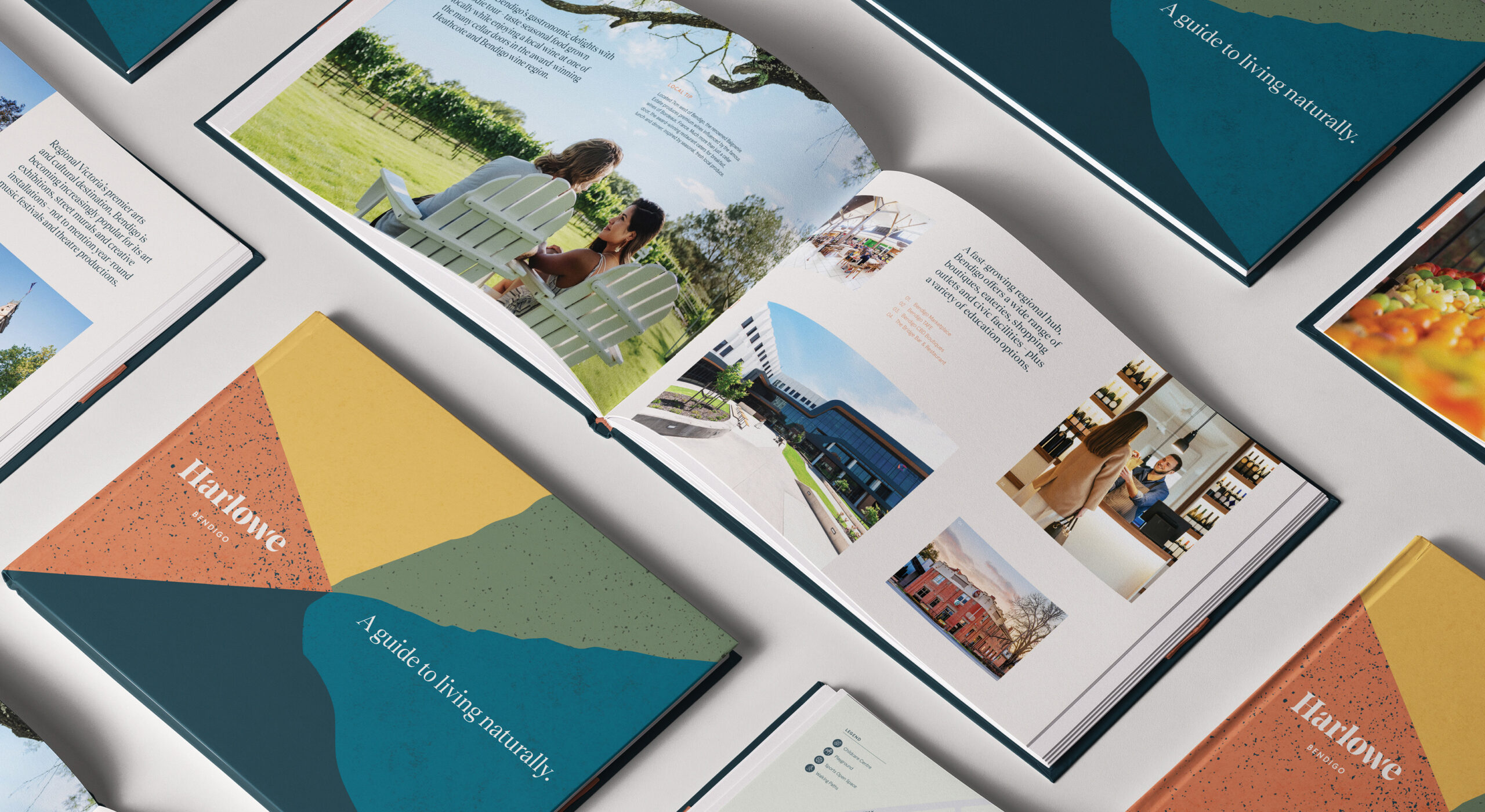 CHALLENGE
Moving away from traditional regional property marketing, the strategy aligned the brand with the future of Huntly, and the young and upgrading buyers that will call it home.
Contemporary in nature, the aesthetic and messaging addressed the priorities of the dual audiences by reflecting the unity between community, convenience and the natural environment. The concept was expressed succinctly via the tagline, "Life comes naturally".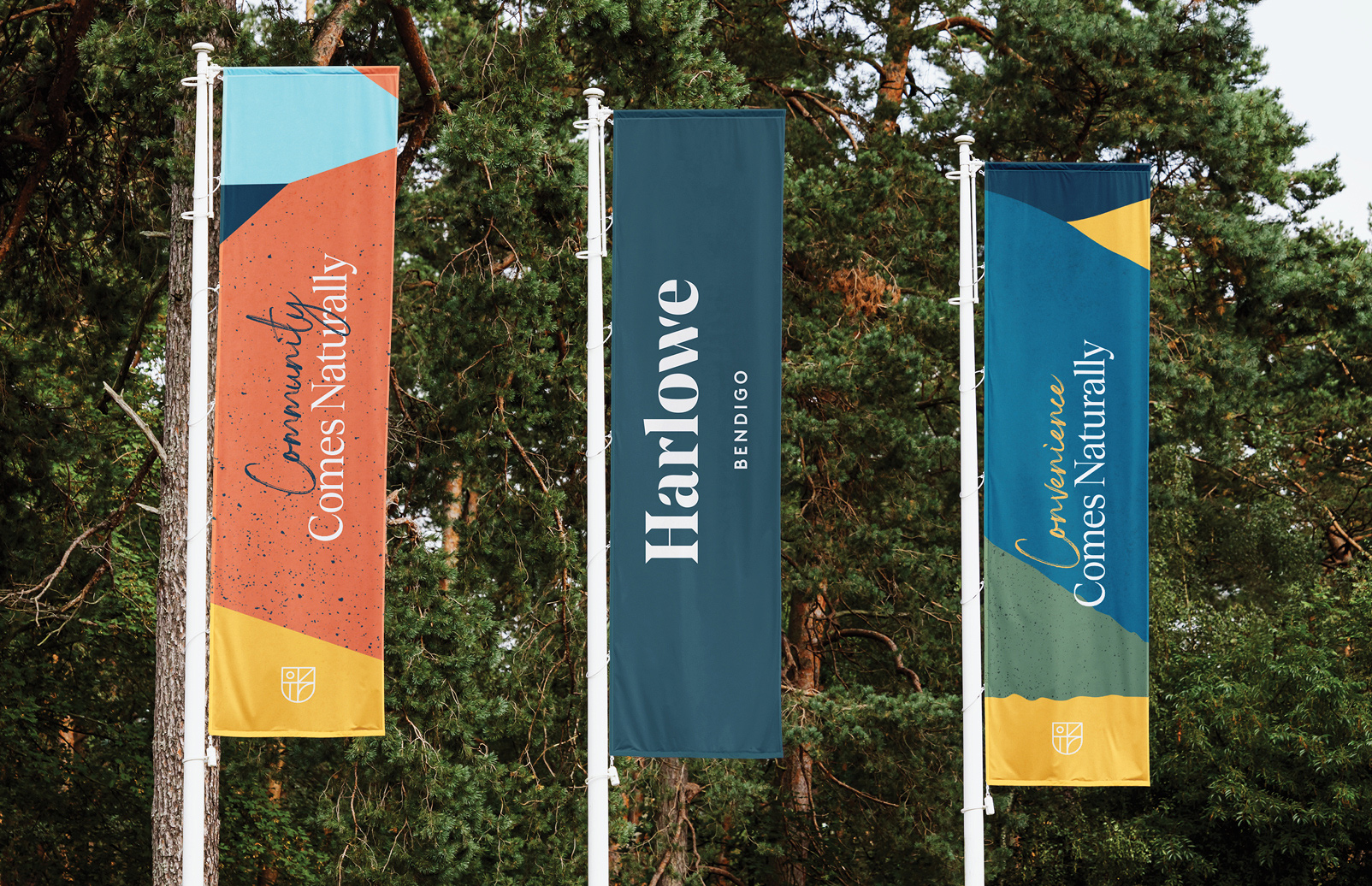 OUTCOME
The success of the project launch was immediately evident. The initial land release sold out in 20 minutes and the second stage was again in high demand two weeks later. In all, 60 lots at a value of $15 million were sold in the first month at Harlowe.