Projects
Mirradale Lakes Entrance
Nestled amongst the rolling hills surrounding Lakes Entrance, Mirradale is just minutes away from the pristine coastal landmark Ninety Mile Beach. A contemporary residential community catering for forever homes, holiday havens and upgraded lifestyle aspirations.
Industry
Land development
Overview
IvyStreet was briefed to provide a brand and marketing strategy that would position Mirradale as the premier address in Lakes Entrance.
Overcoming the limitations of the existing local market, the campaign would target surrounding regional centres of Gippsland and the outer eastern suburbs of Melbourne, inspiring a new audience to invest in an idyllic coastal community perfect for family holidays or prioritise quality of life.
The brand launch campaign was underpinned by an 'Inspired by the Coast' tagline, a strategy universally applied to all aspects of the contemporary community and beautiful coastal location.
Services
Brand strategy
Naming
Brand identity
Art direction
Website development
Content strategy
Challenge
A multi-faceted approach was required to communicate the compelling proposition: a boutique home, hinterland beauty and natural coastal assets yielding a unique lifestyle. The best of country and coast.
A limited onsite presence necessitated a communication strategy focused on digital platforms. The website and content marketing communicated a brand story that delved deeper than the obvious lure of the coast, presenting a vision catering to health, wellbeing and a little indulgence. Strategically placed outdoor billboards incorporated emotive executions designed to engage with visitors to the region and channel them to digital brand and marketing touch points.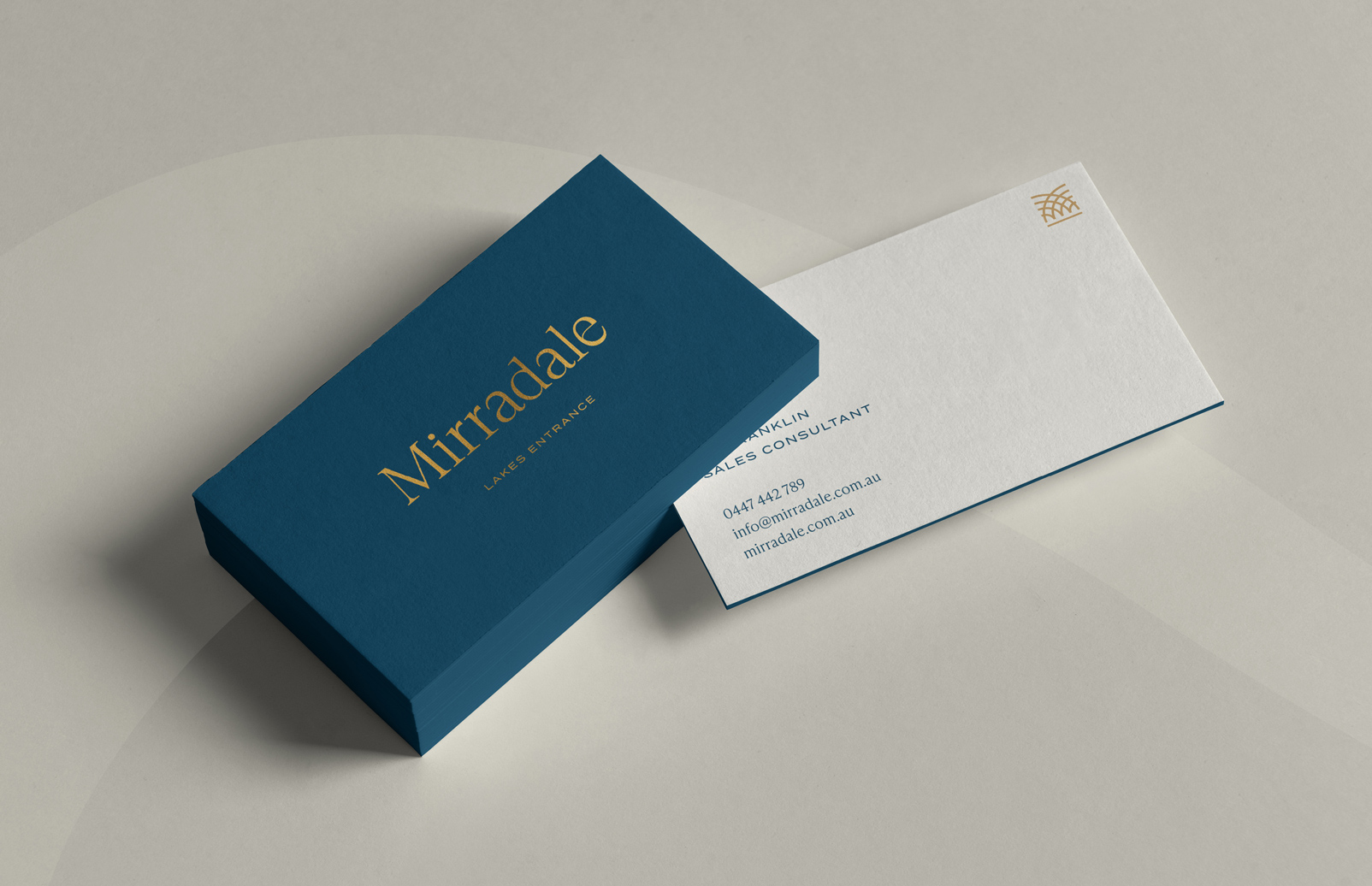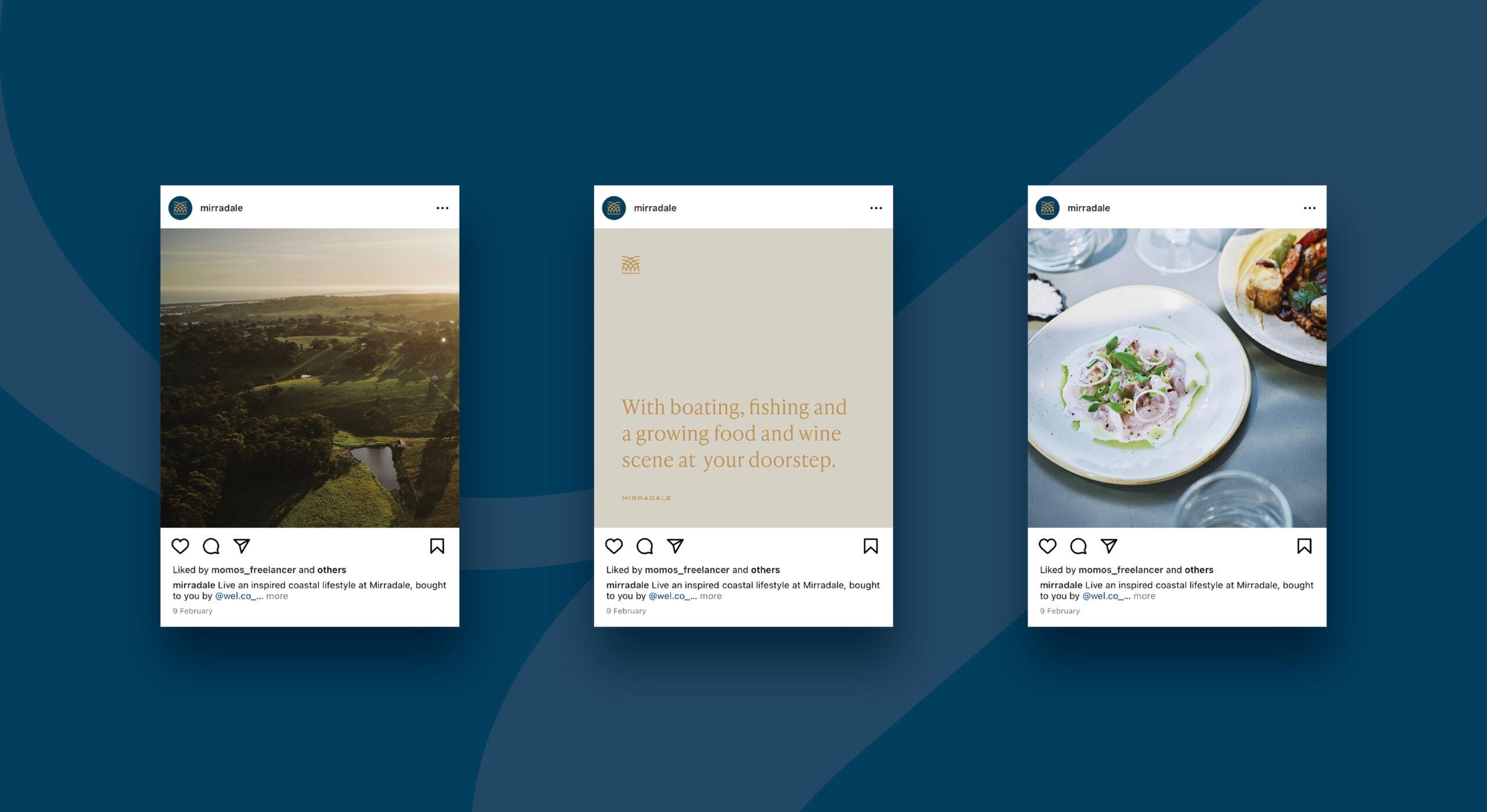 OUTCOME
The brand and campaign launch, which coincided with the summer holiday period, resulted in Mirradale selling all available stock ahead of projected timelines. Confirming the success of the launch strategy, the first sales release represented 15% of the entire project.