Projects
Mt Duneed Estate
Mt Duneed Estate was an opportunistic venture between friends that is now a Geelong institution. The owners of this picturesque hilltop winery invested in a new brand that would provide the foundation for their business aspirations.
Overview
A creative partner from day one, Ivy Street developed a brand framework and marketing assets adaptable to Mt Duneed Estate's future plans.
A sophisticated typographic mark was designed to set an expectation of quality across all products and services. The master brand anchored Ivy Street's execution of wine labels, craft beer packaging and internal Barrel Hall and Garden Bar sub-brands.
Demonstrating the flexibility of IvyStreet's approach, The Barrel Hall sub-brand incorporated the elegance of the corporate font and a dynamic spilled wine icon. Visualising the brand personality it reflects an unpretentious attitude to enjoying great food and good company.
Services
Brand identity
Brand architecture
Packaging design
Wayfinding
Print advertising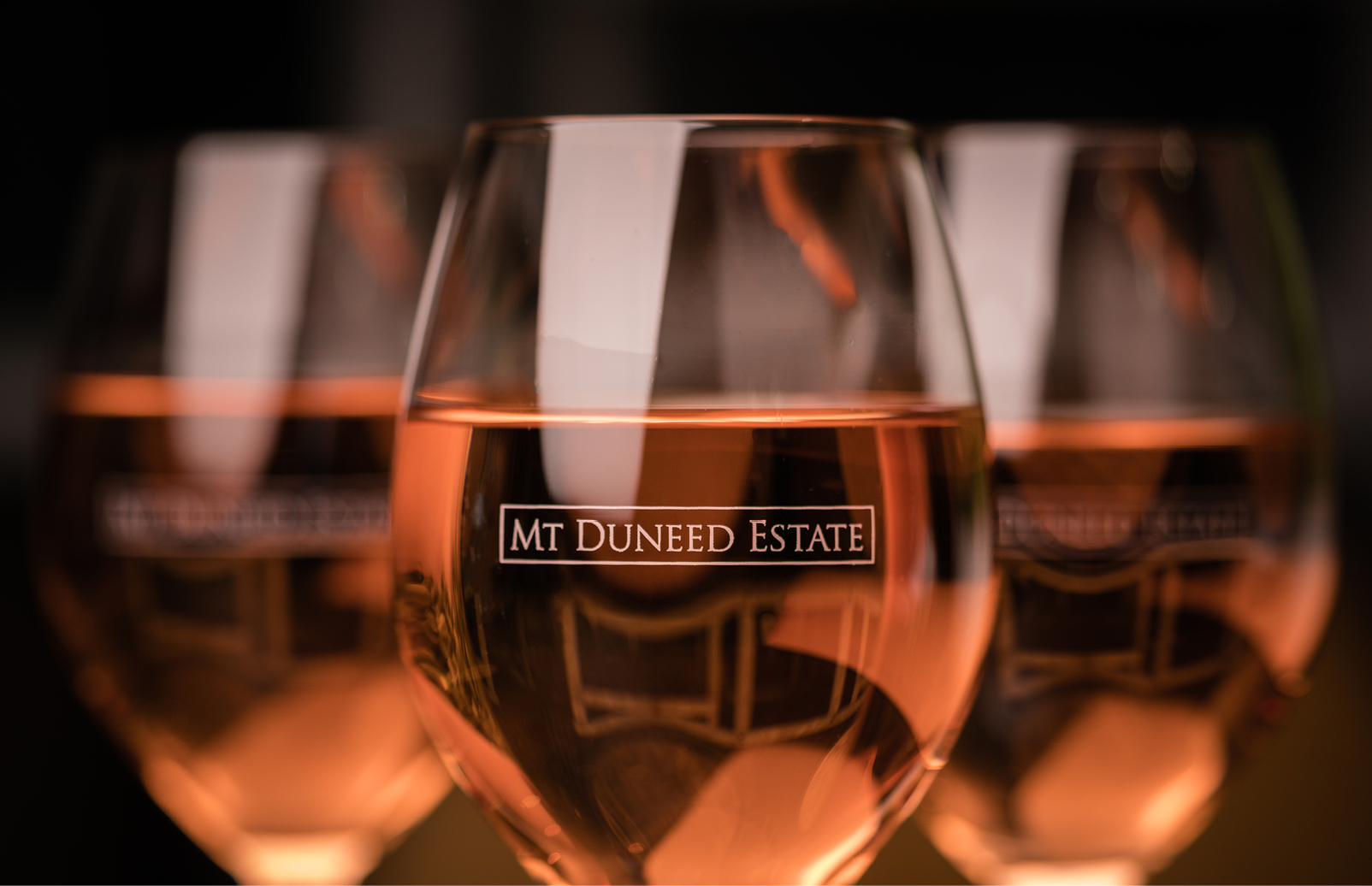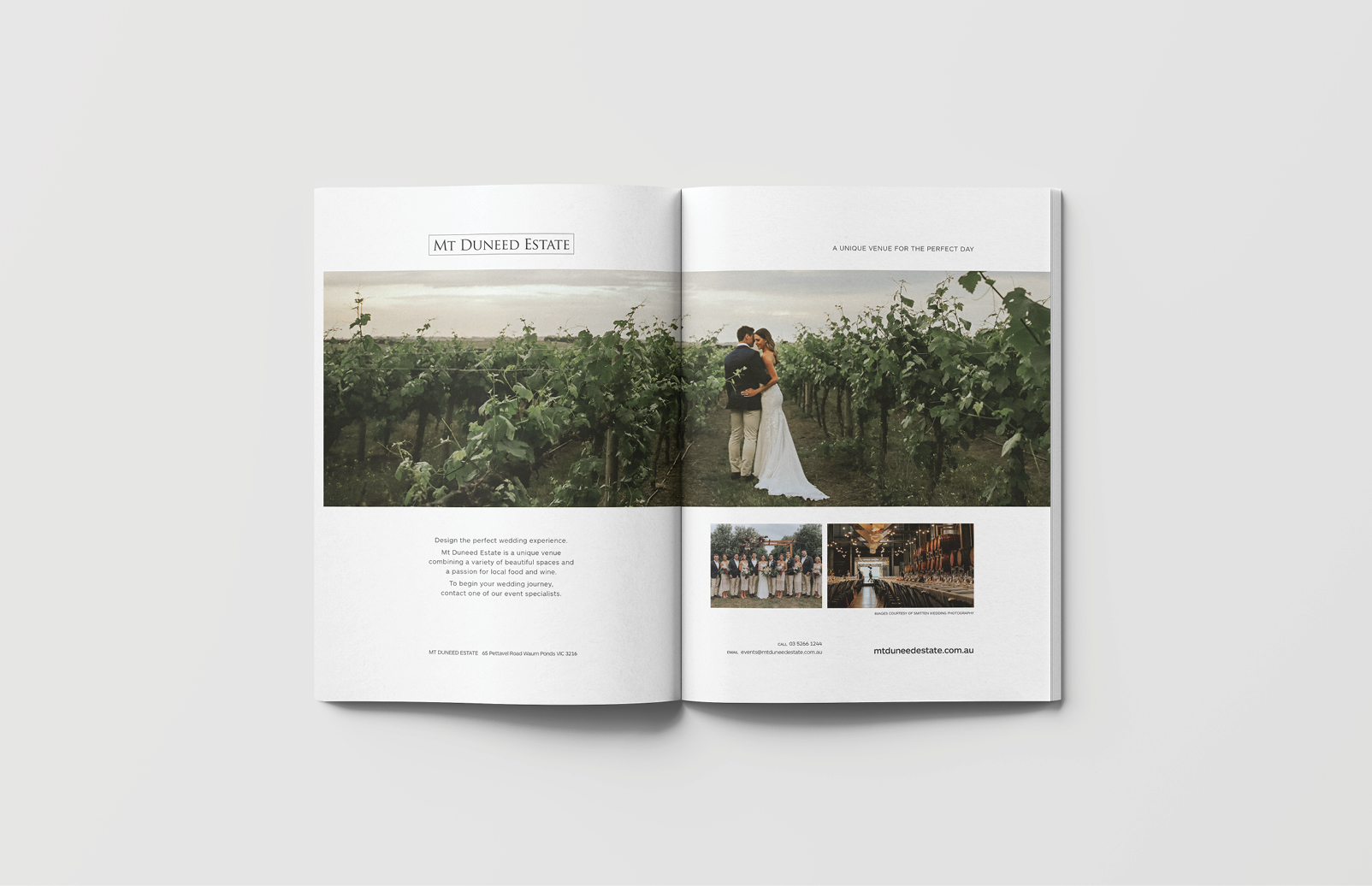 OUTCOME
The success of the Barrel Hall, Garden Bar and product sales have lead to opportunities for business diversification. An in demand wedding venue and host of A Day on the Green, Mt Duneed is a both a local favourite and a regional destination.