Projects
WorkSafe Silica Campaign
The Silicosis Awareness Campaign was one of many contributing to WorkSafe's goal to embed a prevention-led approach to health and safety in Victorian workplaces. IvyStreet collaborated with the WorkSafe communications team to develop a campaign balancing an emotive topic with educational messaging.
OVERVIEW
The role of the campaign was to drive awareness of the risk silica dust exposure poses in the workplace, educate how to prevent it and direct people online for more information. 
Primarily targeting tradesmen cutting, grinding or polishing engineered stone, a secondary audience included employers and their duty of care. The creative required a strong call to action, clearly communicating health implications of exposure and simplifying the methods of control to improve compliance.
SERVICES
Campaign
Creative
Copywriting
Art direction
Infographic design
CHALLENGE
Targeted to a culturally and linguistically diverse audience, the effectiveness of the campaign relied on its ability to break down communication barriers. 
The development process was divided into several creative sprints, integrating client collaboration and ensuring industry nuance and technical aspects of the messaging were addressed.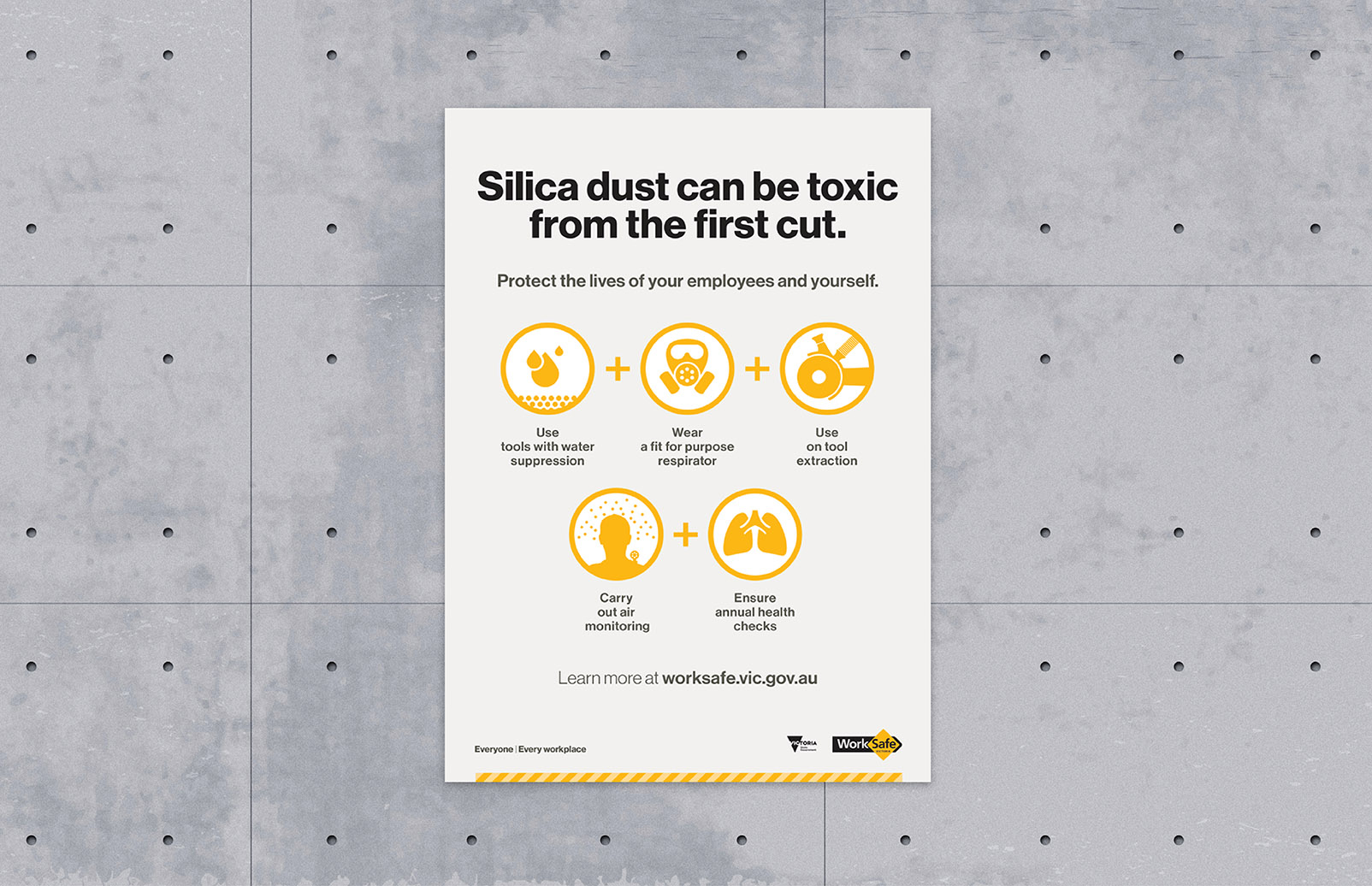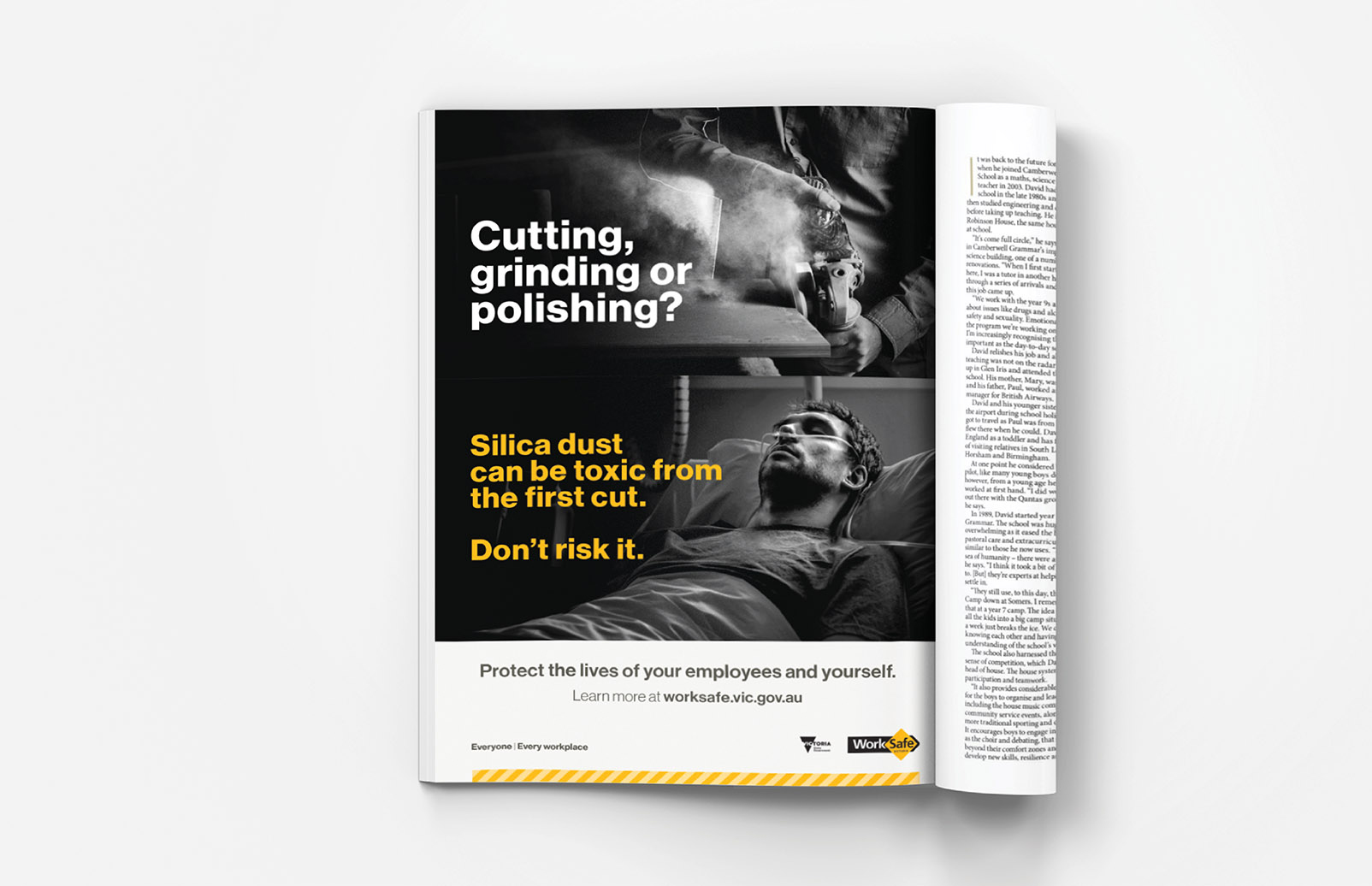 OUTCOME
Key metrics for the launch were achieved as publicity surrounding affected workers resulted in an expansion of the campaign rollout. A recent regulatory update to mandatory reporting was communicated via a four-minute animation created by IvyStreet and hosted on the WorkSafe website.